This guide will help you choose the best Brazilian steakhouse menu options, whether you are a regular or a newbie. You don't need to taste them all. I did. (You're welcome!)
Best Appetizer: Braised Beef Rib Sliders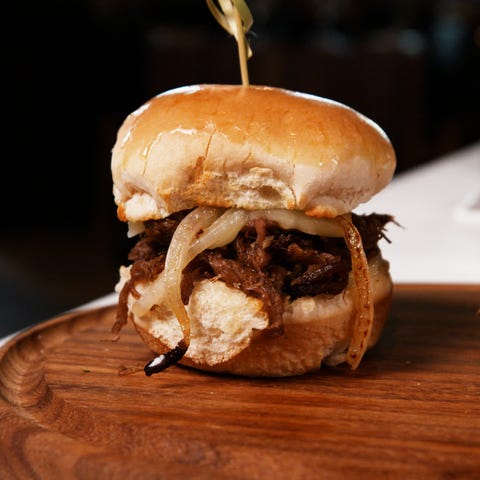 CHELSEA LUPKIN
It's a Brazilian French Dip Sandwich with caramelized onions, smoked provolone and smoked provolone. I find sliders to be a bit weak (too many bread, too much meat, and overpriced), but these are amazing examples of how you can make a great slider.
Honorable mention: Warm palms and spinach dip. Take out the crostini, and serve with a spoon.
Best Cocktail: Fogo Premium Caipirinha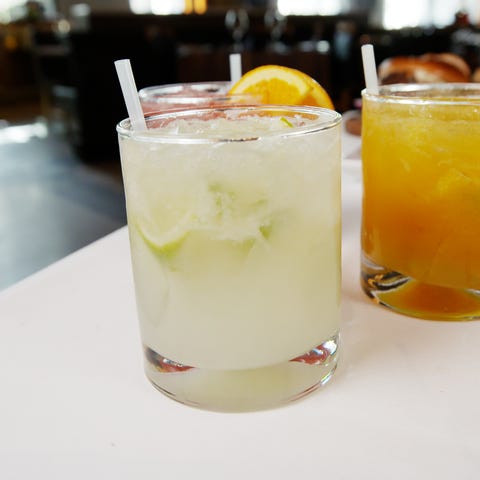 Sometimes, the classic is the best choice. This caipirinha is similar to a mojito. It has the perfect balance of sweetness and tartness. It tastes like an adult limeade.
Best Meat: Wagyu New York Strip Steak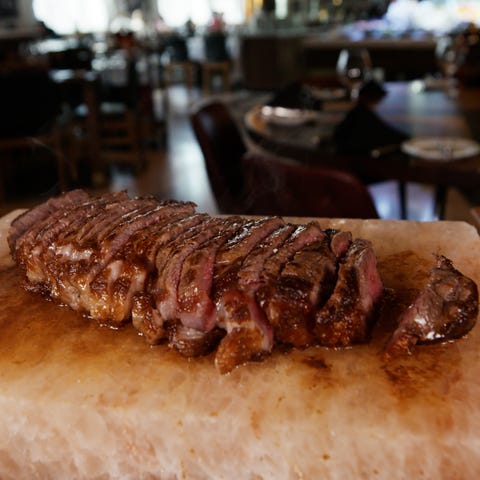 CHELSEA LUPKIN
This was by far the best steak I have ever eaten. The steak comes on a huge Himalayan salt block, and is sprinkled with flaky salt. It's amazing. I almost cried. Picanha from the churrasco collection is a great option if you don't mind paying $125 for 20 ounces wagyu. It's the best part of top sirloin and is tender and delicious.
Best Side: Pao de Quiejo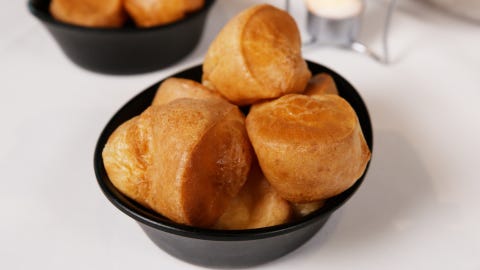 Can you imagine what I would do if I didn't mention pao de quejo, the bottomless cheesy bread? Criminal. These are a mini version of Yorkshire pudding. (Test kitchen genius June loves pao-de-quiejo soshe places them on her Christmas dinner table. These are delicious and I would eat them every day of my life.
Honorable mention: Fogo Feijoada. It's their favorite after a hard day.
Best Dessert: Passion Fruit Mousse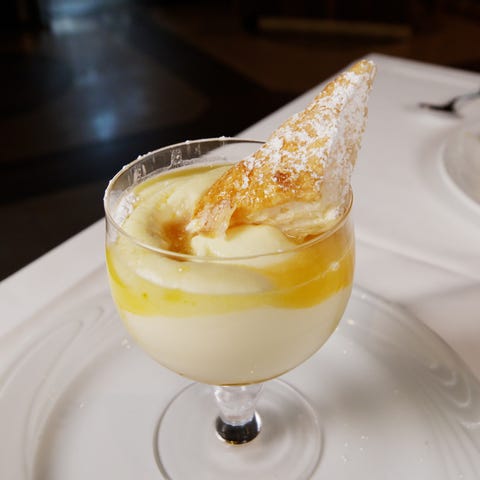 CHELSEA LUPKIN
It is tart, refreshing, light, and delicious. Do you ever feel like you can't eat anything else? This is a good time to save space if you still crave something sweet.